Our Factory
Published:2016-02-03
Author:Aria
Source:original
Views:6066
Distinguished customs, I'd like to introduce our factory to you through this platform.
We are a company specializing in the commercial kitchen equipment. Our leading products are refrigeration equipment, food preparation equipment, baking equipment, cooking equipment, stainless steel equipment and other food service equipment.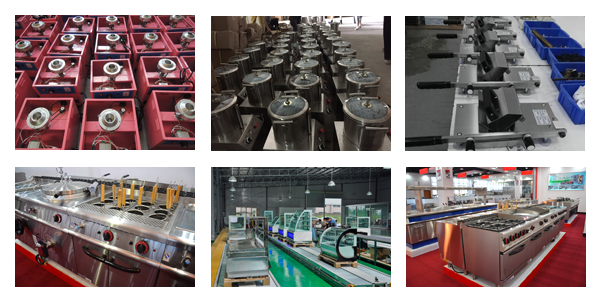 The factory was established in 1999 with 4 production lines for the kitchen equipments, the building covers an area of 11000 square meters, There are more than 150 workers here in 8 different sections.(Research and Development Department; Production Department; QC Department; Finance Department; Domestic Sales Department; Sales Department; Administration Department and Ministry of Personnel)
Our products are sold worldwide in more than 160 countries including Australia, Italy, Germany, Brazil and Saudi Arabia. They are well received by both local importers and customers.
We will try our best to achieve a win-win relationship with our customers, and devote ourselves to provide you a more considerate service